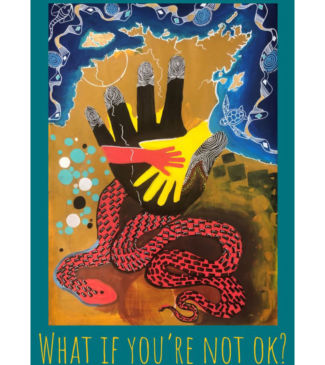 TeamTALK
As we navigate to a 'new-normal' lifestyle, we may be facing unfamiliar challenges in an ever-changing environment. These challenges may be as a result of the COVID-19 pandemic or perhaps just everyday problems like relationships, work stress or financial worries that have become more difficult to deal with.
If you are unsure whether you need 'help', it's usually better to reach out early rather than waiting to see what happens, or if your worries will resolve on their own. It's ok to feel overwhelmed or feel like you can't cope, you are not alone. It's ok to seek help. Its our job to listen, and to help.
A TeamTALK mental health recovery professional can help if:
• You'd like to have a confidential discussion with a neutral person to discuss your concerns
• You're feeling anxious or uncertain of what the future holds
• You'd like some practical advice on coping strategies that could help you during this time
TeamTALK is available 7 days a week, from 8am to 8pm. The phone-based psychosocial support is person-centred and strengths-based. Meaning we understand you are the expert in your own life and we also recognise that within each of us, there are strengths that we may have been unaware of that can assist us. Support is available on a once-off basis or in a schedule of appointments, based on individual needs.
Call TeamTALK on 1800 832 600