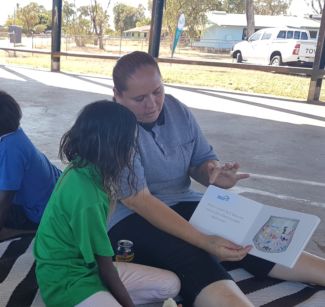 Child and Family Wellbeing
Our Child and Family Wellbeing team work with children who are aged 0-18 years, along with other family members and/or significant adults. We work alongside children and families who are affected by, or are showing early signs of mental health concerns.
Many factors contribute to recovery including a safe home and strong relationships. This service is provided to support families to become strong and healthy. To provide the tools to help your family to build a safe, nurturing environment and improve your child's wellbeing so that they can participate in their community and reach their full potential.

Our supports are child focused and strengths based. We provide practical outreach services that are flexible and personalised to the needs of the child and their family. We work collaboratively with families, care givers, schools and other supports to assist with mental health concerns.
What does this service provide?
Case management and support for young people and their families.
Creating family action plans to achieve identified goals.
Education and workshops for children, young people and their families about mental health, wellbeing, and strengthening community connection.
Participate alongside other families in a range of events.
Mental health promotion and education.
Immediate short term support for up to six weeks, with information and referrals to other services as required.
Community engagement including educational school-based workshops and community group sessions.
Where can I access this service?
We offer support at our office locations, are able to visit children and families in their homes, or somewhere else suitable to families in the community, such as a play center or local cafe.
Services can be accessed in Palmerston/Litchfield, Katherine and Gunbalanya.
Next Steps
Call us if you wish to discuss this service in more detail or simply complete and submit the below referral form.
(Please note that you will be able to access an editable PDF of the referral form through Google Chrome or Explorer browsers.)