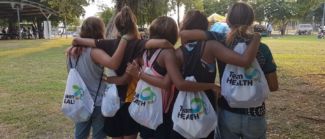 Child and Family
Our Child and Family Wellbeing team work with children who are aged 0-18 years, along with other family members and/or significant adults. We work alongside children and families who are affected by, or are showing early signs of mental health concerns.
We support children and families in a very flexible and practical way. Support is child focused and strengths based, meaning that the voice of the child is our priority. We focus on what children and families can do, not what they can't. We work with children to enhance the positives in their lives, and use these to overcome challenges families may be facing and to support children and families to achieve identified goals. We offer a range of support, depending on the individual circumstances and needs.
What does this service provide?
• Ongoing or more intensive support: which includes regular
and ongoing visits with a Child and Family Wellbeing worker,
for up to 12 months
• Short term support: This may just be a few visits, where we
provide information and referrals to other services, as well
as other short term support
• We also provide a range of educational groups and workshops
(from cooking groups to mental health education) to connect
children and families with their local community, and enhance
family strengths.
Where can I access this service?
We offer support at our office locations, are able to visit children and families in their homes, or somewhere else suitable to families in the community, such as a play center or local cafe.
We provide a home visiting service for families in the Palmerston/Litchfield and Katherine areas. We also have a Family and Youth Service in Gunbalanya.
Next Steps
Call us if you wish to discuss this service in more detail or simply complete and submit the below referral form.
(Please note that you will be able to access an editable PDF of the referral form through Google Chrome or Explorer browsers.)