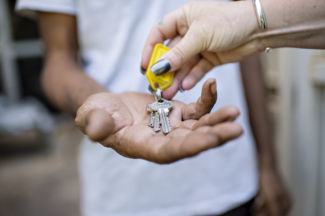 Housing
We provide non-crisis accommodation options for you and/or your family, if you are living with mental illness or mental health concerns and can live independently in the community.
What types of housing is available for me?
Medium to long-term, shared and non-shared housing options are available in a range of units and houses throughout Darwin and Palmerston. All accommodation is partly furnished including white goods.
What supports can I get?
You can receive mental health and wellbeing support depending on your needs.
Please note that this is not crisis accommodation and to be eligible to receive housing support individuals must be allocated a Top End Health Services Case Manager

Next Steps
Contact us if you wish to discuss this service in more detail or simply complete and submit the below referral form. (Please note that you will be able to access an editable PDF through Google Chrome or Explorer browsers.)