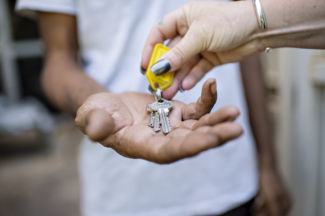 Housing
We provide non-crisis, accommodation options for you and/or your family, if you are living with mental illness or mental health concerns and can live independently in the community.
What types of housing is available for me?
Medium to long-term, shared and non-shared housing options are available in a range of units and houses throughout Darwin and Palmerston. All accommodation is partly furnished including white goods.
What supports can I get?
You can receive mental health and wellbeing support depending on your needs. 
Please note that this is not crisis accomodation and to be eligible to receive housing support individuals must be allocated a Top End Health Services Case Manager


Next Steps
For futher information about this service or for a referral please contact TeamHEALTH online, by email or phone 1300 780 081.