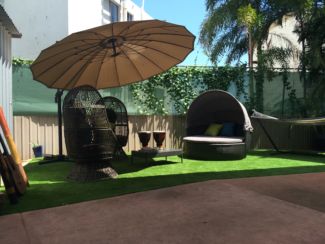 Residential
We work with people to address matters that impact their ability to live independently, with the aim of preventing readmission to hospital. We do this by focusing on wellbeing, confidence and dignity.
At TeamHEALTH we understand that some people who are experiencing mental health issues need extra support in getting back on track and living independently. We have residential options that offer support on a long-term or short-term basis depending on their needs and the supports required.
For people who have been experiencing severe mental health concerns, we provide residential support to those who are unable to live independently.
We have several residential services that offer different supports, depending on the supports a person needs.
What supports can I get?
Connection with primary healthcare and other service providers.
Support to independently manage medication.
Educational programs provided by TeamHEALTH and other service providers.
Support people to take part in daily activities such as cooking, cleaning, shopping, and looking after their personal care, gaining the confidence and skills needed to live independently in the community.
Support and encourage wellbeing and fitness through preferred activities.
Support in applying for an NDIS plan.
For more information on this program watch our short video by clicking here
Where can I get this support?
Our residential services are within Darwin, however accessible to all individuals located across the Top End of the Northern Territory.
Next Steps
Contact us if you wish to discuss this service in more detail or simply complete and submit the below referral form.
(Please note that you will be able to access an editable PDF through Google Chrome or Explorer browsers.)