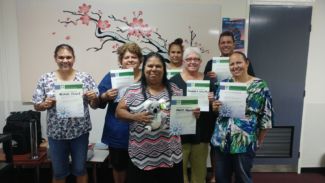 Mental Health Education
Approximately 20% of all Australians experience a common mental illness each year. A Mental Health First Aid course will help members of our community to develop skills to support a friend, family member or co-worker. Having Mental Health First Aid skills means that people can assist others who may be developing early symptoms of mental illness or a mental health crisis and make a real difference to our communities.
TeamHEALTH are committed to delivering education and training to reduce the stigma and discrimination associated with mental illness. We aim to encourage open and proactive conversations about the risk and protective factors of maintaining good mental health.

TeamHEALTH's trained facilitators provide up to date, evidence-based courses for workplaces, schools, and individuals in the community. The Youth Mental Health First Aid course teaches people about how to assist adolescents who are developing a mental health concern or are in a mental health crisis. Attendees learn about the signs and symptoms of common and disabling mental health concerns in young people. Standard Mental Health First Aid courses teach people how to assist adults who are developing a mental health concern or a in a mental health crisis until appropriate help arrives or the crisis is resolved.

Our suite of training courses is constantly expanding and being updated to include the most relevant courses and information.

Stay tuned to see our upcoming offers or contact us for more information.

For further information about this service please contact TeamHEALTH online, by email or phone 1300 780 081.